Sometimes, even small changes can be difficult to make.
Break free from barriers and work toward sustainable, meaningful change with Chrysalis Health. Our highly qualified and trained therapists, counselors, physicians, nurses, and healthcare professionals work with individuals of all ages and walks of life to reorient focus, develop meaningful relationships, and provide comprehensive care. It's time to take the first step.
What does mental illness look like?
Young and old, mild to severe, there is no one face to mental illness. Symptoms are often as diverse as those they affect. At Chrysalis Health, we develop individualized treatment programs to fit everyone's unique needs.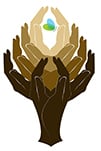 Chrysalis Cares
See how Chrysalis Health gives back throughout the year to our neighbors and our community.
See what people have to say
It starts with hello.
We care about the health and wellbeing of you and your loved ones.