Looking to work for a growing company with unlimited opportunities for success?
Join the Chrysalis Health team! We are always seeking qualified and caring individuals for direct care and administrative positions. Members of our team enjoy flexible work schedules, excellent benefits and opportunities for training and career development. We invite you to become a member of the Chrysalis Health team and thrive within an organization dedicated to providing superior service to our clients.
Hear what it's like to work at Chrysalis Health, directly from our team.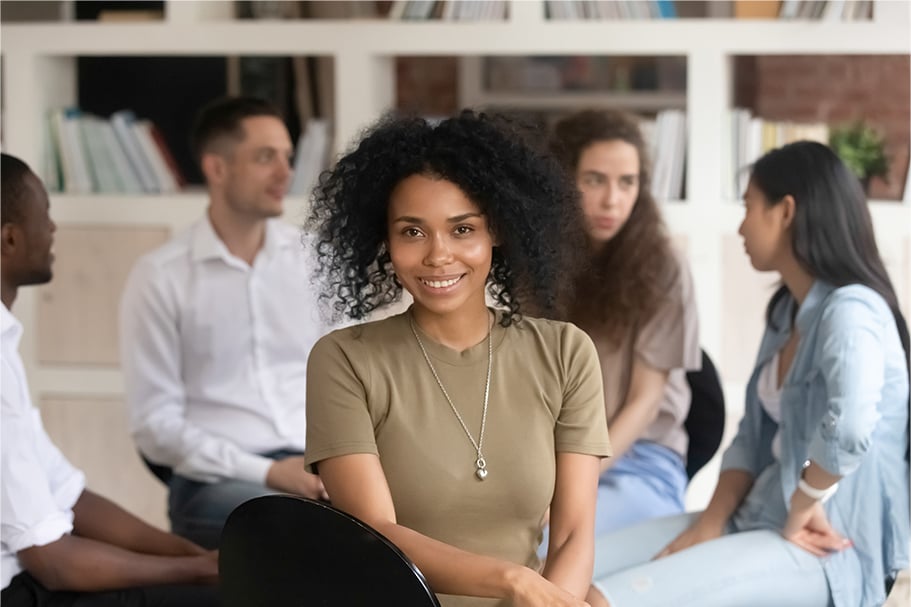 I feel so privileged to work for Chrysalis.
I feel so privileged to work for Chrysalis. I have grown as a clinician as I became licensed while working here. Also, I have grown from a therapist position into a director position. I feel that my time and opinions are valued and I am passionate about what I do and our team. I truly feel like I have the opportunity to consistently make a difference in the world with Chrysalis Health!
Elisabeth Hotchkiss, LMFT
Broward PSR Director
---
Chrysalis is a strong, reliable and stable company
I came to Chrysalis Health 3 years ago, in the middle of a career change. Chrysalis is a strong, reliable and stable company, always looking for new ideas and projects to allow us to stand out from the competition. Chrysalis maintains a culture that demonstrates high ethics and values as well as makes the employees feel appreciated, supported and proud of their work. As a Licensed Mental Health Counselor I could say that I have a flexible schedule that allows me to organize my time and work in different settings. Chrysalis Health is multicultural, includes people from diverse backgrounds integrated across all levels of the company. It does not matter if you are 20 or 60 years old, no matter where you come from, in Chrysalis there is a place for you where you can work, feel good, and reinvent yourself.
Ingrid Castillo, MA, LMHC, CAP
Licensed Outpatient Therapist/ Assessor
---
Chrysalis Health to have the best working environment
My motto has always been to offer mental health support to others, we must first have concrete mental health providers allowing us to assist the community as needed. After fourteen years of working in the community, I have found Chrysalis Health to have the best working environment. Chrysalis has improved my clinical knowledge, boosted my own mental health, and increases my potential within the career of mental health therapy. Chrysalis has a professional group dynamics and is willing to optimize their resources to facilitate my therapeutic role with clients. In this way, Chrysalis allows me to offer the highest quality clinical services to the community I love.
Jose Acuna
Outpatient Therapist
---
This company has been a serious blessing
I have been with Chrysalis 6 years and working for this company has been a serious blessing! I had two babies during this time, and received nothing but momma support, which is truly priceless. The company's training course taught me a lot clinically, my boss taught me a lot administratively, and even my staff helped me grow. I was supported in becoming a clinical supervisor, and incentives were offered to help me develop as a leader. Chrysalis is constantly looking to improve and grow inside and out, and that is a beautiful quality in a company. The owners are kind and relatable and each of them take an active role in advancing the company. I have developed what feels like a family with Chrysalis, and I always enjoy going into work and even being a part of conference calls, meetings, and trainings. It's such a relaxed and flexible place that really brings out the best in people, allowing them to be themselves and have fun but also reach maximum productivity. I know Chrysalis has a bright future, and the opportunities will continue to expand. I know my career path would not have been as smooth with any other company, and I am very grateful for the experiences I've had with Chrysalis Health.
Alicia Divico, LMHC
Director of Assessments
---
Chrysalis supports its employees
I was referred to interview with Chrysalis Health by another employee who expressed that I would enjoy working for this company. I came from a company where the focus became on meeting unrealistic expectations instead of being focused on what is best for the client. I remember throughout orientation being impressed by the way Chrysalis supports its employees and encourages employee development. Since my time here I have seen several suggestions made by employees not only get heard from administration, but implemented. The culture of the company was great then, but is awesome now! I have watched the company grow and I am honored to represent Chrysalis Health when asked to go out and speak.
Shandra Davis, Psy.D.
Outpatient Program Director