We deliver services that strengthen people, strengthen families, and strengthen communities.
Chrysalis Health is proud to be one of the leading providers of behavioral healthcare services for children, adolescents, adults, and families throughout Florida. Over the years, our diverse group of nearly 1,000 talented, dedicated team members – including Assessors, Therapists, Targeted Case Managers, Counselors, Psychologists, Psychiatrists, ARNP's, Administrators, Support Staff, and Executive Management – has helped tens of thousands of people realize their full potential through outstanding mental health and substance abuse programs.
We care for those we serve in our many locations across Florida, but we also bring health and support services directly to homes and schools. We look forward to continuing to meet the needs of our neighbors and communities through innovative and compassionate approaches to behavioral healthcare.
Discover Our Commitment to CommunityMeet Our LeadershipExplore Our Services for Mental Health and Substance Abuse
A history of help and support
Founded in 1995 as a single behavioral health group home for sexually reactive children, The Chrysalis Center began providing a full range of community mental health services in 1999. Over time, The Chrysalis Center evolved and grew in response to a growing need for effective behavioral healthcare for children and families within our South Florida communities, founded on the concept of developing quality services for those in need, where services were void or lacking.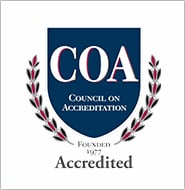 In 2004, The Chrysalis Center earned the respected Council on Accreditation, which signifies that Chrysalis Health is effectively managing its resources and providing the best possible services to all stakeholders. In 2006, The Chrysalis Center became for-profit to provide administrative support for smaller community mental health agencies, offsetting their cost and enabling them to keep up-and-running at a time when many facilities were closing. As a for-profit, The Chrysalis Center was rebranded as we know it today: Chrysalis Health.
Join the team that cares
At Chrysalis Health, people are at the heart of everything we do and everything we do honors that connection – from our commitment to clinical excellence to the way we engage with our team members, clients, and communities. One connection at a time creates a ripple effect that inspires positive change and improves wellbeing. Being at Chrysalis Health means connecting with something bigger than you.